Gothenburg
·
Hybrid Remote
Head of Cybersecurity - WirelessCar
Join our ride and feel the freedom, adventure and wind in your hair! You will be a part of a great team that develop and operate digital services for cars and make a difference for future mobility.​
WirelessCar's Journey To give people the freedom to move in a safer, more sustainable and smart way, more sharable, connected and software-loaded cars are needed. That's why we aim to accelerate the digital transformation in the automotive industry and in the next few years infuse over 100 million cars with digital services that turn car data to smart mobility! Join our ride and get in the driver's seat to realize this together with customers like Volkswagen, Volvo and Jaguar Land Rover!
We are looking for a Head of Cybersecurity to lead and evolve the cybersecurity community at WirelessCar. In this role you will lead the work to further strengthen the cybersecurity and data privacy within WirelessCar and in the deliveries to our customers. You will head up the cybersecurity team, which is responsible for the global cybersecurity function – including strategy & roadmaps, data privacy management, security risk management, security architecture and awareness.
To join our journey WirelessCar is always on the move, often into uncharted land. We are curious, believe in collaboration and are always open to new ideas on how we can make a difference. When you join our journey, you will be part of a great crew of highly competent and warmhearted people from all over the world. You will get the freedom to lead your own work and inspire others, to move into new technologies, to move in the organization and to work flexibly. Both internally and externally empowering smart, sustainable movement is our quest on our way to the destination.
Platser

Distansarbete

Hybrid Remote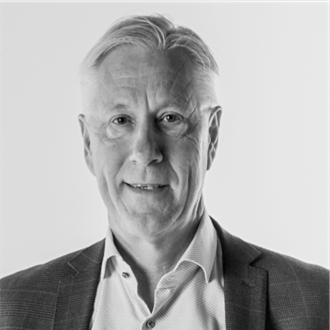 Relaterade jobb
Varför rekrytera genom Mindment?
Erfarenhet

Vi har drygt 30 års erfarenhet från IT branchen

Nätverk

Vi har ett mycket omfattande nätverk av kandidater, kunder och beslutsfattare

Kompetens

Vi själva en bred kunskap och erfarenhet inom systemutveckling, ledning, projektledning, försäljning, personligt ansvar, affärsutveckling, mentorskap och rekrytering.

Rekryteringsprocess

Vi har en tydlig rekryteringsprocess som är väl beprövad genom åren med hundratals genomförda rekryteringar. Både enskilda rekryteringar och in-house genom interimslösningar som headhunter/rekryterare.

Ersättningsmodell

Vi har en unik och enkel ersättningsmodell.
Vi rekryterar chefer, ledare och IT-specialister inom områden som:
CEO, CIO, CTO, COO, CDO, Konsultchefer, KAM, Affärsutvecklare, Projekt/Programledare, Managementkonsulter, Testledare, IT-arkitekter.
Systemutvecklare (FrontEnd/BackEnd/Embedded) iOS/Android, UX/UI, Sociala medier, CRM, Gaming Office365, SharePoint, Cloud, Infrastruktur, Digitalisering, Säkerhet, Service Desk, Test, IoT, AI, Machine Learning, Data Science, Business Intelligence mfl
Om Mindment AB
Vi rekryterar IT-specialister, IT-säkerhetsexperter och ledare

Vi erbjuder både enstaka rekryteringar, ramavtal för ett antal rekryteringar samt interimslösningar in-house för att rekryteringar på plats hos kunder.