Gothenburg
·
Hybrid Remote
Experienced Scrum Master
Join our ride and feel the freedom, adventure and wind in your hair! You will be a part of a great team that develop and operate digital services for cars and make a difference for future mobility.​
WirelessCar's Journey   To give people the freedom to move in a safer, more sustainable and smart way, more sharable, connected and software-loaded cars are needed. That's why we aim to accelerate the digital transformation in the automotive industry and in the next few years infuse over 100 million cars with digital services that turn car data to smart mobility! Join our ride and get in the driver's seat to realize this together with customers like Volkswagen, Volvo and Jaguar Land Rover!
We are looking for an Experienced Scrum Master with a strong Servant Leadership who loves to work with teams and support them to the next level of maturity and performance.
You will be part of a self-organized and cross-functional team with a strong sense of mission and vision: To make a difference and together lead the automotive industry into the digital society.
Your daily work will include supporting the team´s development, removing impediments for the team´s progress and working on building an open, honest and collaborative mindset within the team.
As you grow and get into a more senior level you will also mentor peers, hold trainings, work as an agile coach on different levels and support development of WirelessCar way of working.
Platser

Distansarbete

Hybrid Remote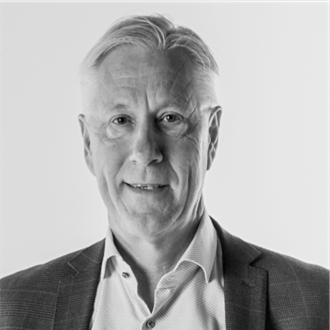 Relaterade jobb
Varför rekrytera genom Mindment?
Erfarenhet

Vi har drygt 30 års erfarenhet från IT branchen

Nätverk

Vi har ett mycket omfattande nätverk av kandidater, kunder och beslutsfattare

Kompetens

Vi själva en bred kunskap och erfarenhet inom systemutveckling, ledning, projektledning, försäljning, personligt ansvar, affärsutveckling, mentorskap och rekrytering.

Rekryteringsprocess

Vi har en tydlig rekryteringsprocess som är väl beprövad genom åren med hundratals genomförda rekryteringar. Både enskilda rekryteringar och in-house genom interimslösningar som headhunter/rekryterare.

Ersättningsmodell

Vi har en unik och enkel ersättningsmodell.
Vi rekryterar chefer, ledare och IT-specialister inom områden som:
CEO, CIO, CTO, COO, CDO, Konsultchefer, KAM, Affärsutvecklare, Projekt/Programledare, Managementkonsulter, Testledare, IT-arkitekter.
Systemutvecklare (FrontEnd/BackEnd/Embedded) iOS/Android, UX/UI, Sociala medier, CRM, Gaming Office365, SharePoint, Cloud, Infrastruktur, Digitalisering, Säkerhet, Service Desk, Test, IoT, AI, Machine Learning, Data Science, Business Intelligence mfl
Om Mindment AB
Vi rekryterar IT-specialister, IT-säkerhetsexperter och ledare

Vi erbjuder både enstaka rekryteringar, ramavtal för ett antal rekryteringar samt interimslösningar in-house för att rekryteringar på plats hos kunder.